Nanoleaf appointed Exertis CapTech Nordic distributor
Wednesday 25th April 2018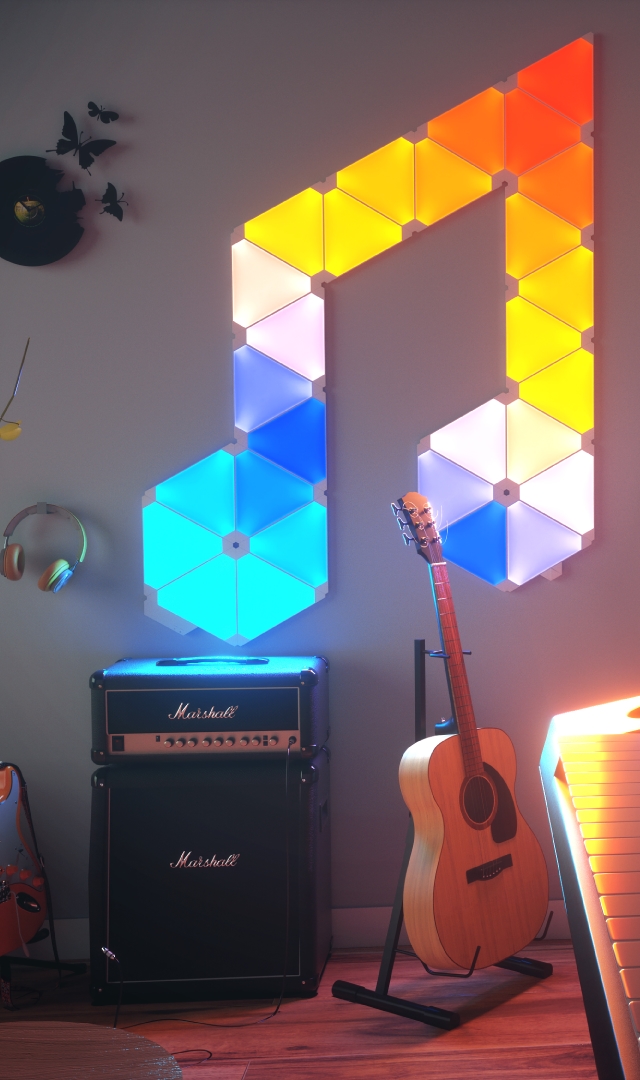 Use you imagination to create your own shape
We are very proud to say that Nanoleaf has appointed Exertis CapTech as an official distributor for the Nordic region. Nanoleaf creates products that makes you able to fully personalize your lighting experience with modular panels, millions of colors, an intuitive light Scene creator, and support for many popular smart home platforms. Nanoleaf is a green technology and IoT company changing the world with innovative lighting solutions that are smarter by design. By infusing artistic design and technological innovations in their products, Nanoleaf brings excitement, convenience, and joy to the way people experience light. Founded in 2012 by three engineers wanting to shake up the lighting industry, the company now has offices in Shenzhen, Hong Kong, and Toronto. Made up of a diverse team of passionate out-of-the-box thinking problem-solvers, Nanoleaf strives to transform illumination and reshape the way we light up the world. For more info:
https://nanoleaf.me/en/
Sveriges största branschmässa för återförsäljare.
9 november, Eriksbergshallen Göteborg.
Läs mer
Exertis stöttar CBRE & PLAN i Sierra Leone
Se filmen om seglingen som samlade in pengar för att hjälpa 135 000 barn.