AMD appoints Exertis CapTech as new Master Distributor
Friday 4th May 2018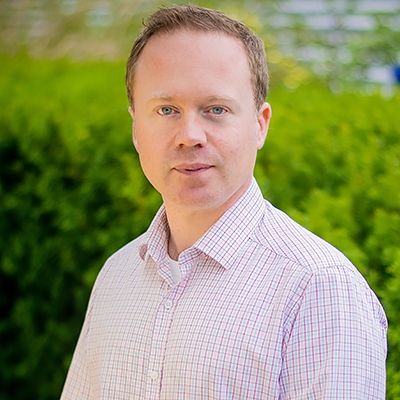 Henrik Grönvall - Product Manager AMD
2018-05-03 Press release AMD appoints Exertis CapTech as new Master Distributor
AMD today announced that Exertis CapTech now officially is a Master Distributor for AMD's processors in the Nordic region and the Netherlands. This includes full distribution of AMD CPU families such as Ryzen, Threadripper, A-series and FX-series to resellers.
Neil Spicer, EMEA Component Channel Sales Director, said today: "2017 was a remarkable year for AMD which saw the return of choice and innovation to the PC desktop market. 2018 is off to a great start with the launch of our coveted RyzenTM with Radeon Graphics processors and of course, our RyzenTM 2000 Series that just launched on Apr 19th to a wonderful reception from the community, already winning dozens of awards across the region. As a result of growing demand, we have taken the decision to strengthen our distribution network in the Nordics & NL region with the addition of Exertis Captech as an AMD Authorised Distributor. Exertis Captech are an excellent distributor with a proven track record in delivering exceptional service and holding strong relationships across the region. They have been a partner of AMD for many years and we are very proud and excited to strengthen our partnership even further. " Henrik Grönvall, Product Manager AMD, commented: "After many years of working closely with AMD as a partner, Exertis Captech is excited to start off as an official distributor for AMD processors. Taking the step to become Master Distributor will position Exertis Captech very well in the Nordics. We are now looking forward to work even more close with all resellers and AMD partners, and to grow even stronger in the components category. " About Exertis CapTech Exertis CapTech is one of the Nordic region's largest distributors of IT hardware, AV products, Entertainment (movies, books, games & toys) and one of the largest PC manufacturers in the Nordics. The company has its warehouse and head office in Gothenburg with local offices in Stockholm, Helsingborg and Umeå in Sweden, Sandefjord in Norway, Helsinki and Tampere in Finland and Copenhagen in Denmark. Sales amounted to more than SEK 2 billion in 2017. The company is currently collaborating with more than 250 suppliers and more than 4000 retailers across the Nordic region. Since 2014, the company is part of Exertis Group, one of Europe's largest distributors with a turnover of SEK 30 billion. About AMD For nearly 50 years, AMD has driven innovation in high-performance computing, graphics and visualization technologies – The building blocks for Gaming, Immersive platforms, and the datacenter. Hundreds of millions of consumers, leading Fortune 500 businesses, and cutting-edge scientific research facilities around the world rely on AMD technology daily to improve how they live, work, and play. Established in 1969 and headquartered in Santa Clara, California, AMD employs approximately 8,900 employees worldwide. Operating at 42 locations in 23 countries, including R&D facilities, international sales offices, and joint ventures with assembly/test manufacturing facilities in Malaysia and China. For more information: Exertis CapTech Henrik Grönvall, Product Manager AMD – Northen Europe Henrik.gronvall@exertis.se AMD Manager Sales | Component Channel, Northern Europe Ben.Rimmer@amd.com
Sveriges största branschmässa för återförsäljare.
9 november, Eriksbergshallen Göteborg.
Läs mer
Exertis stöttar CBRE & PLAN i Sierra Leone
Se filmen om seglingen som samlade in pengar för att hjälpa 135 000 barn.